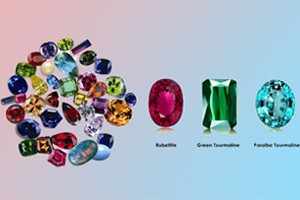 It's a known fact that Gems have magical healing properties that works wonders in the life of the wearer. With eveolving times, gems are serving a larger purpose and are becoming a vanity item too! The Gem Report helps you identify which gem you must wear and how you should consider wearing it. These powerful gemstones are a way to battle all the negativity in life and must be worn under a recommendation of a learned astrologer only.
Personalized Gems Recommendation
Personalized Gems By Astrologer
There are numerous ways present in Astrology that provide solace to a human heart. When all else fails, you will always have the helping hand of Astrology and its fruits to make the best. The Gem Report consists of 12+ pages that contain a detailed analysis of your horoscope along with the best gems that suit the defects in your planetary associations.
Gem Report with Consultancy
The meaning of gems and how they can benefit you are also mentioned in the report. Not just this, the Gem Report also has the dasha phal plus the gems that are best suited in each duration of the planetary dasha in your horoscope. This report also comes with a consultation by our learned astrologer.