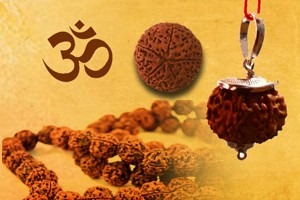 When the going gets tough, we seek out for options that might save us. That might hold us strong enough so that we can regain our balance. Rudraksha Report is one such miracle! Owing up to its magical properties, Rudraksha Report brings us a step closer to living a happy life and achieving our dreams.
Personalized Rudraksha By Astrologers
The Rudraksha Report features a detailed analysis of the best-suited rudraksha as per your horoscope. The report is 5+ pages long and does a detailed analysis of a person's horoscope in order to provide an analysis of how it is potent enough to change a person's life.
Rudraksha Report with Consultancy
A detailed description is included in the report that features all the highs and lows of your Kundli and at what times you must consider wearing a rudraksha. The Rudraksha Report is the best way to find out which rudraksha suits you the best. This report comes with a consultation with our Astrologer.